1 tag
And I said, what about, Bakefast at Piffany's? →
Check out Dads. Awesome emo/punk 2-piece. Awesome.
1 tag
The Hardest Season
We reviewed these guys first album. It's good. THE HARDEST SEASON: NEW VID, TOUR AND SPLIT TAPE RELEASE   Roman act The Hardest Season has just released a new single, "Sheepflesh&Wolfteeth", via Youtube. The song is an exclusive feature of an upcoming 4-way split tape produced by Don't Shoot The Messenger promotion on a limited number of copies, including English bands Acres, I...
1 tag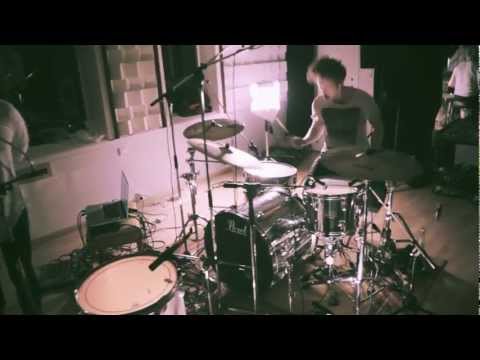 3 tags
Disembarked.
Just been listening to this intense new band from Sweden called Disembarked. They sound incredible. They formed in early 2012 and have so far self-released an EP as well as playing a handful of shows. Currently they are set to release a new 7" EP on Dog Knights Productions called 'I Do Nothing but Regret the Fact That I Left' on April 22nd. They are of the new breed of emotional...
3 tags
Last Witness - Saccharine/Less Than Zero Review
Last Witness have been moving from strength to strength with each release, and this is very evident from their latest effort, a two-track single out on Holy Roar: Saccharine/Less Than Zero. The break the band had between Give Up and Mourning After was clearly beneficial as they have now fully honed their distinctive brand of screamy, breakdown-heavy hardcore, and it's incredible. The first...
Bastions - Bedfellows Part 1: The Bastard Son...
Their story must be told. For what seemed like an age this enigmatic message was the only information we had regarding what Bastions had recently been up to, with links to a barren web page containing nothing but a single image and eerie music. Finally, now, the veil has been lifted and it's been confirmed that this was all build up to the release of part 1 of a two part EP, the first...
1 tag
Gnarwolves. Gnarly.
Gnarwolves are obviously amazing. With a couple of releases that have shot them to stardom, Thom was still rad enough to answer a few questions we had, check it! Fear Zine: How did you guys meet and decide to start a band? Gnarwolves: Me and Max are brothers so we met when Max came out of my mum, but we met Charlie through playing in Hardcore bands in Cornwall. We played together a few times...
3 tags
Moose Blood Interview
With the release of Moving Home, an excellent six track EP out on Fist in the Air and Day by Day records at the beginning of this year, Moose Blood are quickly becoming the standard bearers for UK emo/pop-punk. I recently caught up with them to ask them a few questions… Fear Zine: How did you guys meet/decide to start a band? Moose Blood: Eddy had been sitting on demos of a few songs...
Basement Flip Cam Summer →
The guys in Basement made a series of videos that they've put together documenting their final tour of Australia and America, as well as footage of them recording colourmeinkidness. Enjoy!
xJOExSWANSONx →
RIP Hydra Head. →
CROCUS: CROCUS R.I.P 2007-2012 & Last Show... →
crocusmusic: It is with a heavy heart that we announce that our slot on Saturday 4th at Hevy festival in Kent this weekend will be the last show CROCUS ever plays. Over the last 5 years CROCUS has been a band of extreme highs and extreme lows and now we find ourselves being a band that is at a point where…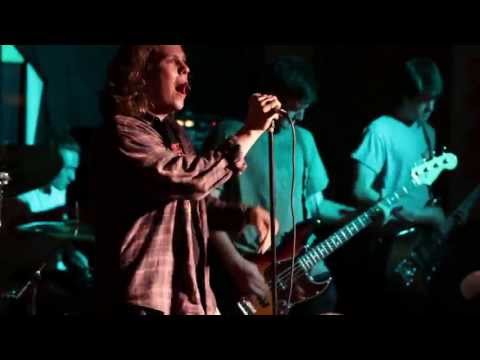 "Head In The Ceiling Fan"
titlefight: We are excited to formally announce that we have a new record coming out September 18, 2012 named "Floral Green". The first song we are posting is "Head In The Ceiling Fan" and the video was done by our friend Evan Evans and us on a Hi8 camera. More information will be available in the upcoming weeks. 
Thank You. →
basementuk: Now Colourmeinkindness is finished, we head out to play a string of shows across America. Due to a number of personal commitments, this record and these shows will be the last thing we do as a band for a very long time. Basement has never been about achieving anything; it was simply an…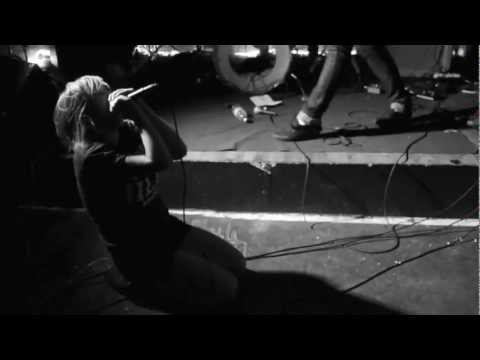 COFFEE AND ANGER: "Keep the hardcore community as... →
coffeeandanger: A few months ago, I was at a More Than Life show in London. The show had been going great, and before MTL came on themselves, I went outside to talk to a friend of mine. During our conversation, a girl he had met recently came over to say hello, which was fine by all of us. Unfortunately, the…
New Record Label
Check this out and follow it. nothingofuckinterest: http://invektivrecords.tumblr.com
oxygen waster: Kerou-ache →
oxygen-waster: Just submitted this to UrbanDictionary.com for the lols ………………………………………………………………………………………………… A medical phenomena experienced in the days immediately after 7/7/12 by those in attendance of the above average rock band Kerouac's final show- at The Old Blue Last, London. …
grrrls in subculture: Being a Witch →
grrrlsinsubculturezine: by Lizzy (Bournemouth, England) I play bass guitar in a South Coast Powerviolence band, Witchcult. http://witchcultpv.wordpress.com/ http://witchcultpv.bandcamp.com/ I am usually the only girl on the lineup – (unless we are playing with the brilliant Veils, …
RIP Gold Kids →
The Ghost Inside - Get What You Give. →
The Selfless of the Earth. →
First song from Verse's new full length, out in July on Bridge9.
Purgatory Records Interview. →
Here's an awesome interview done with Purgatory Records. They talk about Wayne's World. Party Time! Excellent!
Watch
landscapesuk: Ladies & Gentlemen, We are pleased to finally announce a release date for our album, the title of our album, a video of one of the tracks from our album…. and our Record label putting it out.  Filmed by our mate Adam from imageandpicture.com 
Bitter Clarity, Uncommon Grace. →
Bridge 9 have confirmed the release date (17th July) and tracklist for Verse's new album: Bitter Clarity, Uncommon Grace. So excited.
Louis Craighead covered Plan to be Surprised by... →
Singles Mothers - Winter Coats →
Sad news. This happens entirely too often.
Every day it seems more and more bands are splitting up, The Bled, The Carrier, Take Courage to name but a few of the recently departed. Well now you can add Break Even to that list. They recently pulled out of the More Than Life tour in March/April and now it looks like that was our last ever chance to see them. RIP. Break Even: It is with sadness that we announce Break Even have decided to...
Big Brother Lovingly Watches Over Us.
The problems that we've been experiencing recently with online security isn't solely concerned with hardcore music, or even music general, but our basic right of freedom of speech. Hopefully you are all aware of the SOPA/PIPA fiasco (if not you should be) that has been happening in America recently. These acronyms stand for Stop Online Piracy Act and PROTECT IP Act, which is itself another acronym...
A Rallying Cry. →
Get excited.
rolotomassi:
ISSUE 1: SOLD OUT.
Thanks to everyone that bought a copy of the first issue of Fear. It means the world to us that something we made in our bedrooms is something other people wanted to read for themselves. It's now sod out from us. Moshtache Records and Fist in the Air Records have the last few in their distros (I think!) so if you haven't picked it up, but want it, then you can find it there. Issue 2...